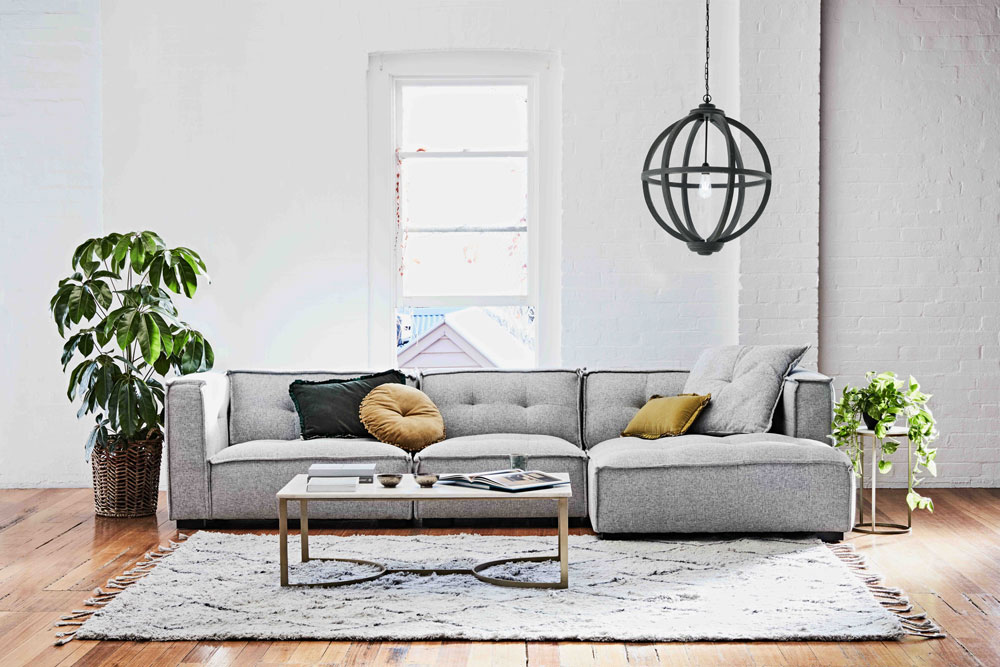 So you have just purchased an Early Settler sofa? Congratulations!!! Now so you can sit back and enjoy it for many years to come, here are few things for you to be aware of.
General care
Avoid positioning your sofa in direct sunlight where it will fade
Your sofa should be placed at least 50cm away from any heat source.
When moving your sofa, the best way is to lift it from the base. Avoid dragging it around by the arms or any sewn in cushions
When unwrapping your new sofa, avoid using any sharp tools that may accidently damage the sofa's upholstery
Avoid sitting on armrests and backrests, as they have not been designed as additional seating
Dye Transfer - certain clothing and accessory dyes (such as those used on denim jeans) may migrate to lighter colours. This is increased by humidity and temperature and is irreversible.
Sofa Maintenance
Try to utilise all seating and rotate the cushions where possible to ensure even wearing at least one a week.
If there are cushions that are feather-filled, they will need to be 'beaten up' regularly to retain their shape. If the cushions are left for long periods of time without any care they will flatten.
To keep your sofa looking its best, you should plump and shape it weekly to ensure padding and upholstery return to their initial appearance.
Wearing in a Sofa
If your new sofa looks and feels a little different to the one you saw in store (it may feel a bit firmer and the fabric a bit tighter), that's because your sofa is brand new and hasn't had the chance to be worn in by many visitors, like the display model has had the opportunity to receive in store.
Give your sofa time to gradually "wear in" and adapt to your way of life and it will then develop a more casual appearance, each with its own unique character. Light creases may form on upholstery (especially leather) after it has had time wear in, this is considered as normal wear.
Fabric care
Do not use detergents or cleaning chemicals, as this could further mark the fabric.
Use of the Guardsman care products, following the manufacturer's instructions, is recommended.
A vacuum with an upholstery brush attachment can be used to remove dust and other environmental debris from the upholstery, and under seat cushions (if applicable).
Dust/grime can mark the fabric and be harder to clean if left.
We do recommend professional dry cleaning only. If the covers are removable, you can take them into the dry cleaners. If not, have the sofa professionally cleaned in place at home.
Pilling can occur with some fabrics which is a result of normal wear and doesn't affect the durability of the fabric. This isn't considered a fault and can be easily removed by using a de-pilling machine.
Leather – no two hides are alike
Real leather is a natural product and will often display traces of its past, good or bad, such as brand marks, scars and stretch marks. These marks should in no way detract from how lovely the leather is and certainly shouldn't put you off purchasing one of our genuine leather products. In fact, through normal use the leather will only enhance its inherent natural beauty.
Additionally, as you use your leather sofa, the soft fillings will settle, and this will cause the leather to wrinkle and enhance the natural creases. This is a completely normal occurrence and is part of the materials character. You can minimise this by smoothing the leather out weekly with your hands and plumping the fillings.

Natural characteristics of leather include
| | | | |
| --- | --- | --- | --- |
| | | | |
| Colour variations | Grain variations | Creases & marks | Veins |
Leather Care
For everyday cleaning, a quick wipe over with a clean, slightly damp cloth is all that is required. At the very minimum this should be done once a month to maintain the leather's softness.
Dust your sofa weekly using a clean dry and non – abrasive white cloth.
Remove spills rapidly from the surface by dabbing with absorbent cloth or paper towel.
Don't allow the leather to become wet.
Allow leather to dry naturally.
Do not clean the leather with chlorine based or abrasive cleaners
If the leather is used constantly by individuals on certain types of medications (particularly chemotherapy, heart, blood pressure and diabetes medication), additional measures should be taken to protect leather surfaces from direct skin contact. This is because the compounds in these medications, which get excreted through pores in the skin, may react with and damage the leather finish.
The surface coating of your leather can also be damaged by excessive and prolonged exposure to high levels of sweat. In these instances, additional care and maintenance is required by ensuring that it is cleaned more frequently with a leather cleaner and leather protector.
If you have pets, please be careful with them around your new leather sofa. Pets can damage your sofa through chew marks, claws and oil residue from their fur.
The use of Guardsman Leather care products is recommended, following the manufacturer's instructions. Additionally, we recommend Guardsman Leather warranties which cover most accidental damage.